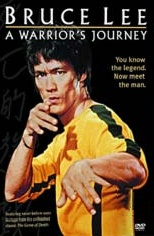 Wayne Hawkins Q&A
(Q&A took place during June 13th thru 20th 2001)
Questions asked by Normz, Firoud, JKD Wannabe, Jt, Babu, Jen
Question: How do you combine your martial arts training with playing music? The piano specifically means that one has to be extra careful with his fingers.
Answer: Keep in mind that, as a musician, you are making your living with your hands ­so protect them at ALL times.
Did you ever encounter any problems with this?
I have had problems before by not taking precautions but have had no permanent damage.
And are there specific exercises you'd advice people who practise both arts?
Yes, they are:
spar with head gear or at least a mouthpiece
wrap your hands or at least use Harbinger type bag gloves (you can get wraps at a boxing supply)
I am a guitarist myself and found that for instance while training Jiu Jitsu I have to be careful with hands and fingers. Recently I started training JKD and experienced that the JKD punch is nothing at all like a Karate punch, which never caused me any trouble. The JKD punch however made my wrist feel kind of awkward. Do you have any noteable info on this matter?
Answer: Yes, unfortunately holding a pick is not going to get you ready for a JKD punch. Usually the wrist needs to be strenghtened (if you have the Tuttle book "Expressing the Human Body", that has some examples of routines for the forearm and wrist). Hopefully you are being shown the punch correctly.
Question: I have been playing the guitar for about 13 years now. My first teacher never taght me anything on music theory. No reading, no writing, except for tablature, which is specifically for guitarists. In other words I was taught in the ways of popmusic, by only using ones ears. The only root I think I really understand (in terms of using it to the max) is the blues. Now, since '99 I have the privilige of studying on the world's first Rock Academy, which is based in Tilburg, The Netherlands. Eversince I enrolled, I have been studying music theory and also different types of scales on guitar. I find it hard to study this material, because to me, it has nothing to do with actual playing, or with making music. In reading about JKD I've come across some statements which I applied to my view on making music. Such as: Anything goes (sound, noise... it's all music, as long as you organize it in some way >>> also think of John Cage at this point), the swimming on dry land analogy (why study and study all these different scales, if you don't know how to use them), letting go of the concept of styles and having less clicks (minimizing the amount of reactions to a certain situation). You realize offcourse that in order to understand this, one needs to feel that music and martial arts in essence are the same thing. To me they are both about relating to your environment and balancing between action and reaction. Letting nature take it's course and the sounds will 'strike' at the right moment. Like martial arts, music also has its conventions and it is my opinion that the true pioneering in this field is being done) by people who realize the truth that noise in itself is music, just as Bruce Lee stated that biting is also part of fighting. I haven't yet thought all there is to think on this subject, but I am very curious what your thoughts are. How do music and martial arts (or better: JKD) relate to eachother?
In what way do they differ and what do they have in common? And what does this mean to a person who practises both arts? I would be delighted if you would give me some insight on how you feel about these things. I realize that I might be asking a lot of your time with this question, so feel free to drop it or to let it wait for a better time.
Answer: Ah, a musical Question! Herešs the musical answer---Please keep in mind, scales are not an end in itself. Remember that for every chord there is at least one scale. Scales just state primary choices for a creative individual such as yourself.
I think there are a quite a few commonalities between JKD &music for me. I would like to quote from Bruce Leešs Three Stages of Cultivation to illustrate my point:
is the "stage of innocence or the primitive stage". Think of this as a roots stage: for example, blues playing simply without ornamentation.
is the "stage of sophistication"-this is when you learn your tools. You learn scales and upper partial chords to build your technique. This is when you might enter a phase of chops playing. Also, ideas donšt come as naturally because you are thinking too much.
is the "stage of artlessness or spontaneous stage".This is when you realize that scales and technique training only help you with a vocabulary and are not an end in itself. This is when your can begin to use your new knowledge naturally and without thinking. In other words, you end up where you started, except that you have more tools to express yourself.
Sorry for the complexity of the answer. I knew that I was talking to a musician.
Question: Do you know anything about John Little's current relation w/ the Nuclues? What went wrong and what is going to happen?
Answer: It is no secret that John has resigned from the nucleus. John has never encouraged any of his friends to discuss his reasons for resigning. I have heard many rumors and most of them, to my knowledge, have been fairly correct.
Question: Have you any idea as to wether WJ will ever be released or not? Thank you Wayne very much for your time. I wish u all the best.
Answer: The last Išve heard is that WJ is being released in September in the UK. Domestic release is tentatively set for March 2002.
Question: mr hawkins.Is there a version with a treasure in last floor? and why is the wait so long for WJ in dvd and WJ book? Any color pics in WJ book? thanks again.
Answer: No, there was never a scene shot with a treasure in it.
The new execs at Warners apparently think that Bruce Lee is passe. I believe that the estate is not helping matters much in this area.
I have not seen a copy of the WJ book, but Išm sure there are several color photos in the book.
Question: Hi Wayne having worked on WJ all along can you kind of tell how the project evolved from the initial til the final draft?
Answer: Well, the WJ evolved from a short video of about an hour to a 2-hour movie complete with a backstory segment that was almost completely edited out (it is restored as an extra in the DVD). It is now a 1š40" film. When Warners came aboard, it was they who wanted it made into a feature.
Also have you seen the Japanese GoD and what do you think of the cuts they used as well as the music?
Answer: I recently viewed a copy of the Japanese GoD and would like to offer this opinion: while John had used the Game of Death script notes and good editing techniques to have the pacing of a Bruce Lee film, GoD used some different takes and, to me, that is the only redeeming feature. One thing John and I agreed on was that we didnšt want the film to be a music video. I personally insisted that there be a budget for orchestra. Yes, folks those are real players and not synthesizers and I hope it shows in the final product.
Question: Mr. Hawkins do you feel that JKD has lived up to its name.
Answer: I certainly hope so. Bruce Lee passed away and left most of us puzzled about the art. The books published only scratch the surface of what is there. The Nucleus, in general, and Ted Wong, in particular, answered questions Išve had for over 25 years about the true nature of the art. One point that the WJ film makes is that Bruce Lee had evolved the art beyond his own initial pilosophies of JKD.
Question: Thank you for your time and dedication to the WJ project. How were you approached to work on this project?
Answer: I had scored the audio-book version of his book: The Warrior Within, and when John had secured the rights to the raw footage, he first asked me to compose a theme using some of the ideas from that audio book. As things evolved and we realized we were going to need to score more scenes, I hired an orchestra. Išm very thankful for the opportunity to pay this tribute to Bruce Lee.
Question: What do you think of all the books released by J.Little/Unique publications that do not acknowledge the fact that many Bruce Lee "quotes" were actually those of other philosophers?
Answer: I believe those books are well edited. I know John was very careful not to impose his own ideas. Rather, his goal was to organize Bruce Leešs notes in the most beneficial way. I understand that, whenever possible, John gave proper credit to the author by citing a direct quote. Any new philosophy is going to have influences from other sources.
Question: What led you to Bruce Lee/JKD?
Answer: I was first exposed to Bruce Lee on the Green Hornet, which led me to Judo when I was eight years old. Leešs quickness and confidence really impressed me. About a year after he passed away, I enrolled in a local Karate school and studied that art and several others for several years. I studied JKD concepts for several years. From reading the limited amount of material available on JKD, I still believed I wasnšt studying the best art for me. I realized a good boxer might beat a traditional Karate man. When I started working with Sifu Wong, I started to learn what I had always wanted to learn.
How do you deal with the clients who think that they are getting "Bruce Lee lessons"?
Answer: I tend to weed out people who are not truly serious about the art.
Question: Mr. Hawkins - how has music inspired your martials arts, and how has your martial arts inspired your music?
Answer: The martial arts were the first art to really get me focused and, in turn, make my music more focused and goal oriented. I think the loose but focused mindset of a jazz musician is very much like a JKD practicioner.
Thanks very much to JT and all of the folks from around the world with their insightful and challenging questions.
------------------------------------------------------------------------------
Wayne Hawkins background info...
Hawkins, a 43 year old native of Kansas City, Kansas, began studying piano at the age of six and played a variety of instruments in high school. A fan of martial arts legend Bruce lee since he was 8, music composer recieved the chance of a lifetime last year to create the musical score for the video "Bruce Lee: A Warrior's Journey", to be released in the US sometime this September. Musical Idiom: Pianist/Keyboardist in Jazz, Brazilian,pop/rock, musical theater and classical music; Composer for various jazz emsembles. Points of Note: Hawkins has scored for Warner Home Video, a full-length documentary entitled "Bruce Lee: A Warrior's Journey" to be released in August of 2001. For Hodcarrier Films, Hawkins scored the full-length film "Ninth Street" released in 1998. Hawkins has composedfor several television commercials: Westlake Hardware, Kansas Lottery, Price Chopper foods, Liberty Hospital, Waddell & Reed Investors, Blue Cross/Blue Shield, Farm Bureau Insurance and Dickinson Theaters. He regularly plays with the Starlight Theater, the Kansas City Symphony, and the Kansas City Ballet. He has also accompanied opera singers in several concerts of musical theatre including the summer series in 1999 at the Marcella Sembrich Museum in New York. Hawkins appeared at the Lyric Opera of Kansas City with Ida Macbeth in the production of Die Fledermaus in 1999. He was musical director for the 1994 production of Tony n' Tina's Wedding at the Plaza Playhouse in Kansas City. Internationally, Hawkins toured Hong Kong with the City Light Orchestra and nationally he has toured with the Sons of Brazil, the Doug Talley Quartet, and Ida Macbeth. Additional Credits: As first-call pianist. Hawkins has played with national touring artist: Paquito D'Rivera, Bernadette Peters, George Benson, Luther Vandross, Patti Austin, Harry Belafonte, Diane Schuur, Cab Calloway, The Supremes with Mary Wilson, Marvin Hamlisch, and The Drifters. Hawkins studied studio music and jazz at the University of Miami, Florida and jazz performance at Kansas City, Kansas Community College. His activites outside of music include a lifelong interest in the martial arts. As a certified instructor of Jeet Kune Do, Hawkins trains others in the art of the legendary Bruce Lee.