Features
Evolution of Collecting Kung Fu & Asian Film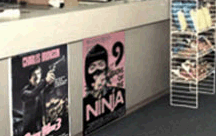 With the infinite amount of websites, eBay, and other online retailers; Asian/kung fu movie fanatics have it really good these days. Especially for the crowd who take advantage of bootlegs, DVD-R swapping and those sneaky forms of file sharing. This wasn't exactly the case in the 1980s and throughout most of the 1990s; back then, Asian movies were obtainable, but they weren't a click away.
Game Over! It's fucking over, folks!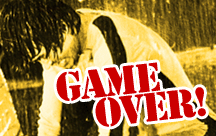 Author of the upcoming book, Game Over! - the Myths, Rumors & Fact of Bruce Lee's Unfinished Game of Death. The score is now settled. Here it is, once and for all! What you read is true. The rest is just bullshit. And you know it.
Spotlight: Venoms
The Venoms. Chang Cheh's "Third Team," starting with Five Venoms in 1978 and ending with House of Traps in 1981, these guys produced the most entertaining kung-fu movies of all time. They weren't the greatest actors, their movies didn't have the most intricate storylines, and you were lucky to even glimpse a woman in most of their films (that was Chang's doing, not theirs), but regardless, the Venoms hold a special place in every old-schooler's heart, and for reason. They made everything look easier than an online casino game.
Interview: Numskull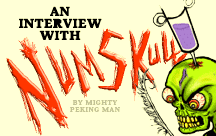 Numskull is one of the first writers for cityonfire.com (Vic Nguyen and Dan-O, being the other "firsts" circa 1996-1997). In my opinion, Numskull's creative, humerous and unorthodox reviews have played their part in making cityonfire.com the alternative Asian film review site that it's known as today. Today, his reviews are still going strong, and he continues to rip and rave 'em the Numskull way.
Spotlight: Year of the Dragon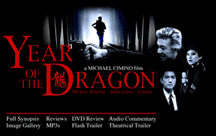 The gZa and MPM's salute to one of the most under-appreciated films of all time, Michael Cimino "Year of the Dragon", a gritty crime film about the Chinese Mafia in New York's Chinatown. We have all the goodies on this flick: mp3s, mp3 commentary, DVD review, trailers and a whole lot more!
Interview: Keith Vitali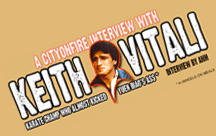 Keith Vitali is considered one of the 10 Best Fighters of all time according to Black Belt Magazine and was inducted into the Black Belt Hall Of Fame. Apart from his professional Karate career, he has appeared in several martial arts films, working with some of the best martial arts stars in the business.
Interview: gZa's top 20 films you must see before you die!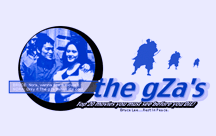 Well, not really an interview, but close. gZa (the poor man's Bey Logan on acid), gives a list of his all-time 20 films you must see before you die. Grab some British pot noodles and a glass of water, and read his list. It's dope in ice!
Interview: Loren Avedon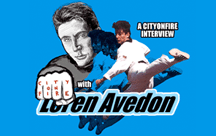 If you were keeping contact with martial arts films in the early 90's you probably know Loren Avedon. While Van Damme and Seagal were breaking box office records on the big screens, Loren was nearly breaking every bone in his body delivering "Hong Kong-style" action films to our local video stores. Starring in classics such as Corey Yuen's "No Retreat No Surrender II" and Lucas Lo's "King of the Kickboxers", it obvious that Loren was ahead of his time and very underrated.
Interview: Kioko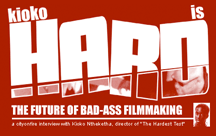 Filmmaker. Jet Li impersonator. Kioko Ntheketha, one of the first COF visitors, along with Numskull, The gZa and Dan-0. Even though the punk barely visits the site nowadays, this interview was in stone for the following reason: his filmmaking technique is truly bad ass. Using elements from Hong Kong action films minus multiple cameras and a budget, the man rocks the house like MC Hammer used to.
Interview: Bob Wall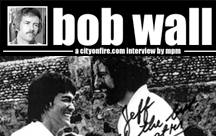 Oharra! That's right. The one, the only: Bob Wall, who has appeared in 2 1/2 films with Bruce Lee. His treachery has disgraced us and always will :)
Spotlight: Nora Miao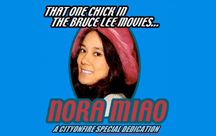 Nora Miao. We all love her. She's that Eurasian babe that we first laid eyes on in Bruce Lee's first film THE BIG BOSS (no, not Maria Yi ). How could you not notice that gentle-skinned, round-eyed China doll whose looks were so innocent, so sweet and so fucking sexy. Well, to me anyways.